Designs By Janith
Testimonials
Janith was recommended to me by my mother-in-law when it came time to get my wedding dress altered. From the first fitting I felt comfortable and confident that my dress was going to fit me perfectly and that Janith would take the time to do it right. She really understood how important it was to have the perfect wedding dress and I could see that she wanted to provide that for me. My dress proved to be quite a challenge to alter and Janith handled it perfectly. She had me in for several extra fittings and took the time to think about the problems as they presented themselves and solve them in a way that would look flattering on me. The finished product was a perfect dress that I felt beautiful wearing. Janith also found the time, during all of this, to alter one of my bridesmaid's dresses as well as my mother's dress. All of them were well done and they looked stunning on the day of my wedding. I would not hesitate to recommend Janith's work to anyone I know.
- Lindsay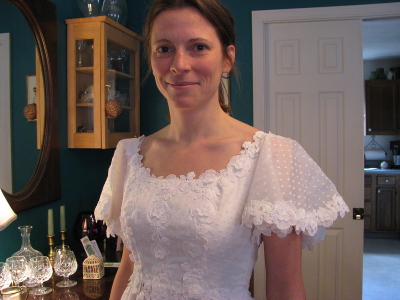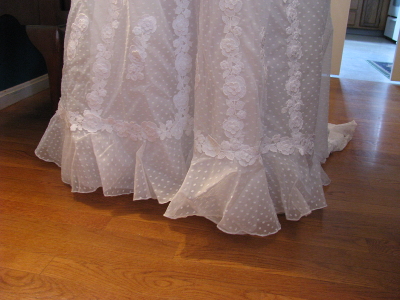 The day was perfect, everything came together flawlessly and we had the best day ever! My dress was perfect, I didn't even twist an ankle in my shoes!
- Karen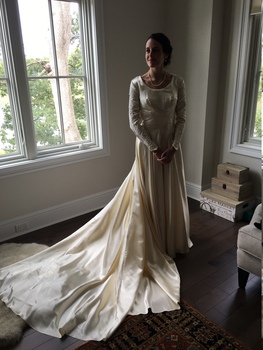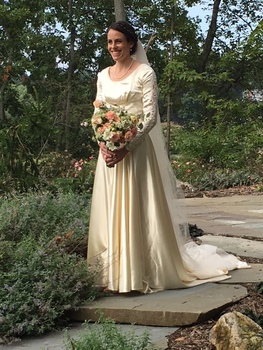 It turned out so well! I loved my dress so much!!
Thank you for the magic you performed in transforming it. The family loved it, I loved it, and I am so grateful for all the time and work you put into to making it.
All my gratitude,
Kathy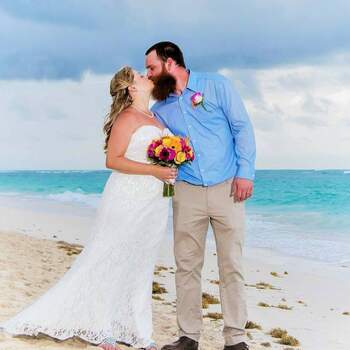 I got so many compliments on my dress! Thank you so much for fixing it for me 😍 you're amazing!
- Katie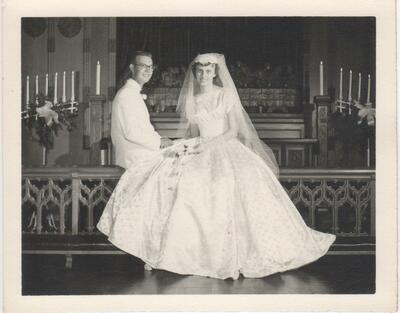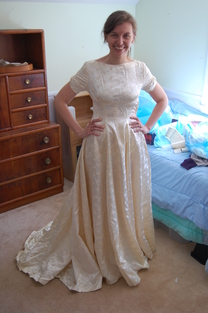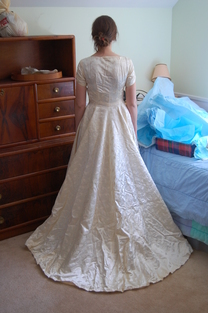 Thank you so much for your wonderful work on my dress. I received so many compliments on it and everyone was impressed with the workmanship and style.
Thank you for your time and attention through this whole process.
- Amy
Can't say enough great things about Janith she is excellent at her job!
- Anna
I brought my daughter's prom dress to you to be altered. She wanted to have the high/low look. She was so happy with the dress and a lot of people complimented her. Thank you so much for a wonderful job and for being so accommodating when we contacted you last minute. Thanks, again!
- Deb
Janith is awesome! I had to give her my wedding dress on fairly short notice for alteration (4 weeks instead of 6) and she was wonderful about it! I had called her about my situation ahead of time (my dress wasn't going to be in until closer to the 4 week mark) and she penciled me in before I had even gotten my hands on the dress. She was able to not only fix it up perfectly, but also help me with a bridesmaid dress that I had to wear 3 weeks later, all done a few days earlier than expected despite the rush! Janith owns a sewing school too, so she is extremely creative when it comes to fit problems, and knew exactly where I was coming from right away. She is also extremely friendly and charged me less than I thought I would have to pay! She works from home, so when you drive up there is no sign or indication of it being a business, but don't worry - you're at the right place!
I highly recommend her - she's a wonderful seamstress!
- Maria on Yelp
What a pleasure it was to work with Janith! My husband and I planned our wedding in less than a month (!) and I literally called up Janith (found her here on Yelp) the WEEK of my wedding and she agreed to do my alterations last minute. She did a wonderful job for a great price...in just a few days! I would highly recommend her for wedding dress alterations!
- Jen on Yelp
Janith recovered an old family heirloom for me and did a wonderful job. To her credit she encouraged me to keep the old quilted design instead of opting for something easier. After seeing the finished product, I was so glad she did. I don't think she realized that the old heirloom was quilted by my grandmother and aunt, who are no longer living. That makes the piece even more special. Thank you, Janith.
- Vinnie on Yelp
Janith not only made the bridesmaids dress fit amazingly to my curves (I was the best fit one for sure!) She did so last minute after I got back my alterations from another seamstress, who did a very lazy and hack job. I will always go to janith first now.
- Erica on Google Maps